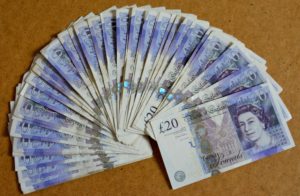 British MPs are to be given £10,000 to help them homework during the coronavirus crisis. Not everyone is happy. The Independent Parliamentary Standards Authority (IPSA) which sets and regulates MPs' expenses, states that:
There will be an immediate increase of £10,000 to your office costs budget. This is to cover any additional costs you may incur to set up working remotely as a result of coronavirus. This extra budget will be available until March 2021. — IPSA Bulletin 27 March 2020
In The Mail Barrow councillor Bill McEwan said it was "scandalous .. Lots of people are working from home and they're not being given extra money. "
Mail reader Beccy Kelly said: "I don't understand why. What extra expenses are they going to have working from home?
In the Independent, an IPSA spokesperson explained that "Most MPs' staff moved at very short notice from being based in Westminster, or in a constituency office, to working from home .. and were not set up for home working, nor for supporting constituents remotely".
Sources
Credit
Main Image: Maurice from Zoetermeer at Wikipedia Commons